Whether in today's complex schools or in clinical mental health settings, counseling professionals are needed more than ever. Programs at the Johns Hopkins School of Education prepare ethical, data-driven, culturally responsive counselor leaders.
Both of our CACREP-accredited master's degree concentrations in counseling offer unique benefits and opportunities to move into diverse fields.
Mental health counselor positions are expected to grow in demand by 22% through 2031. These professionals can work in various settings, including private practice, hospitals, clinics, schools, universities, and community organizations. Their degree coursework and fieldwork prepares them for the licensure process in Maryland and many other states.
School counselors are predicted to have a 9.6% job growth through 2031. School counselors can work with students in a variety of settings, addressing K-12 learners' developmental, academic and career-planning needs. Graduates often go on to pursue a doctoral degree in clinical psychology and become school psychologists.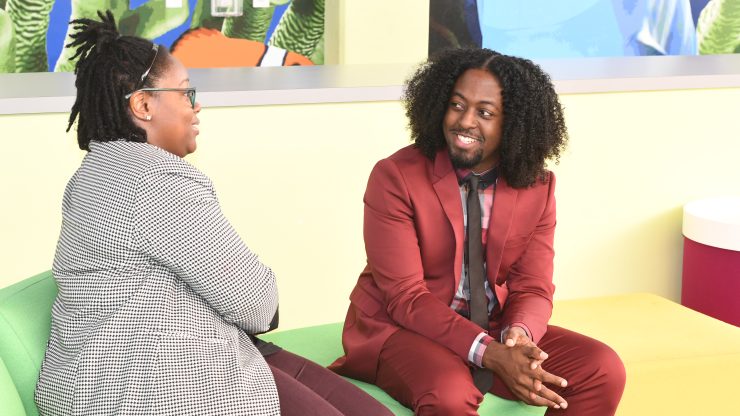 The counseling field is expected to see robust growth in the next decade. Source: Hanover Research

The counseling field is expected to see robust growth in the next decade. Source: Hanover Research
Rigorous Standards. Real-world Experiences
Counseling concentrations offer a strong evidenced-based curriculum aligned with national and state standards, taught by distinguished faculty with extensive counseling experience, and a strong clinical-experience support system through partnerships with school districts and mental health settings. Counseling is an interpersonal discipline. While some courses are offered online, most instruction occurs in-person and many programs require supervised internships. The program cannot be completed online.
A Safe School is a Healthy School
Johns Hopkins Center for Safe and Healthy Schools takes on the complex challenges of school safety through a comprehensive, evidence-based approach focused on student well-being, safety and learning success. We believe that all students deserve a safe and healthy to learn and thrive. The Center unites faculty across the entire Johns Hopkins ecosystem — education, public health, engineering, arts and sciences, nursing and medicine — to collaborate on practices, programs, tools and policies that are critical to safe and healthy school environments.