In early 2013, Baltimore City Public Schools, the Johns Hopkins School of Education, and community leaders in Eager Park came together to launch an exciting community-school partnership. The resulting $43 million investment facilitated the founding of the first new school built in East Baltimore in more than two decades.
Featuring an early learning center, an elementary school, and a middle school, Henderson-Hopkins provides an anchor for East Baltimore's children from toddlerhood through eighth grade in a state-of-the-art learning environment. Johns Hopkins faculty aided in the original curriculum design and, through ongoing initiatives and partnerships, remains vital to the school's success. Today, Henderson-Hopkins thrives, celebrating a decade of contributing to the East Baltimore community and educating Baltimore's children.
A Thriving Henderson-Hopkins
"

"I believe in the future of East Baltimore and in the bold, brilliant, and beautiful children of the Henderson-Hopkins School."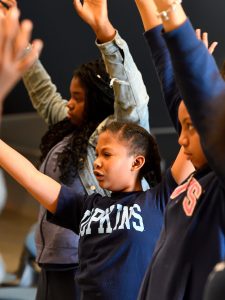 PEOPLE OF SOE
Peter Kannam
Principal, Elmer A. Henderson: A Johns Hopkins Partnership School
"We will continue to be an anchor for our community here in East Baltimore while we work to deliver on the promise of an excellent education for all of our students."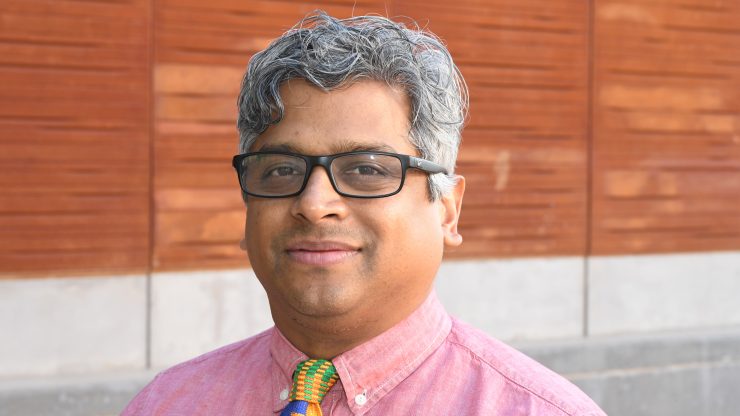 As principal of Henderson-Hopkins since June 2018, Kannam has spent much of his tenure thus far steering his school community through a global pandemic. The school never fully shut its doors but adapted to become a vaccination clinic, a haven for students who needed safety and support, and a distribution site delivering more than 1 million pounds of food since March 2020.
Our Promise: Ribbon-Cutting Day at Henderson-Hopkins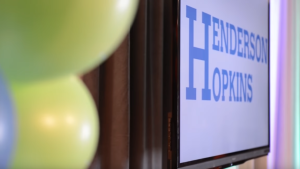 Focus Areas
The Henderson-Hopkins model was carefully designed to provide every student with an excellent, state-of-the-art education while focusing on key drivers known to lead to student success.
Joy and Passion

Learning should be fun and inspiring. The educators and administrators at Henderson-Hopkins put this philosophy to work every day.

Strong Community

Henderson-Hopkins is a big part of the heart and soul of Eager Park in East Baltimore. Together, students, educators, families, and partners are building a stronger community.

Self-Realization

Leaders at Henderson-Hopkins want everyone in their orbit — students, educators, administrators, and families — to use their talents and skills to the fullest.

Big-Picture Thinking

Outside of the core curriculum, students focus on important social issues like environmental sustainability and community engagement.