School safety is one of the most pressing issues of our time. At the Johns Hopkins School of Education, we're committed to creating safe, healthy learning environments through evidence-based research that informs effective policy decisions — so all students can thrive.
Through our innovative Center for Safe and Healthy Schools, academic programs, and continued collaboration with experts from across Johns Hopkins University, we help advance the urgent conversation around creating and sustaining safe and healthy learning environments for all students. Not only does our work in this arena better prepare our graduates, but it also offers school leaders and policymakers the evidence-based guidance they need to make better decisions.
PEOPLE OF SOE
Odis Johnson Jr.
Bloomberg Distinguished Professor and Executive Director, Center for Safe and Healthy Schools
"We understand that surveillance is part of schools' security and safety responsibilities, but we also know that the primary mission of schools is to educate kids."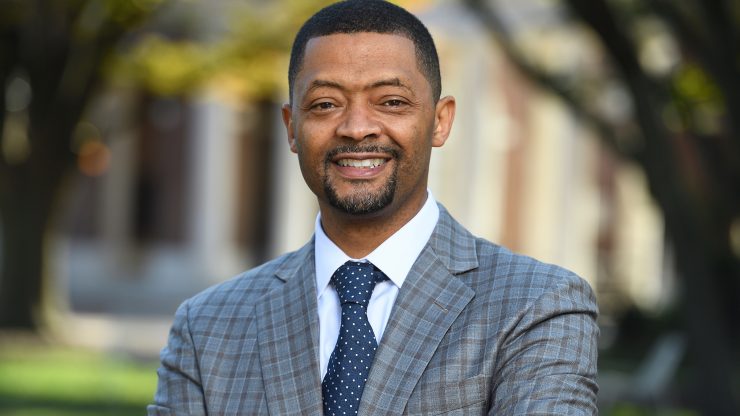 Johnson conducted one of the first research studies to measure the effects of school surveillance on educational outcomes. His research, published in the Journal for Criminal Justice, found that students at high schools with prominent security measures have lower math scores, are less likely to attend college, and are disciplined more than their counterparts at schools with less surveillance.
Making an Impact: Center for Safe and Healthy Schools
Big questions get asked — and answered — at this multidisciplinary research center. Here, experts from across Johns Hopkins University — public health, nursing, behavioral science, and more — collaborate to generate pioneering ideas and research that affect real change at the policy level.
Focus Areas
There are many aspects to providing safe and healthy learning environments, including educating the educators and studying what's happening inside schools and the communities around them.
Health and Wellness

Mental health, physical health, and social and emotional well-being impact the learning experience for students of all ages. Our faculty's research helps to identify and evaluate the best practices.

Community Engagement

The link between schools and their local environment is crucial to the safer-schools conversation. Faculty members examine issues like school choice, socioeconomics, transportation, and other community characteristics.

Security and Technology

Providing safe, effective security solutions in our schools is critical. Our research helps schools better discern which technology is best. We also examine the roles of school resource officers and local police departments.

Training and Development

Health and safety in schools is embedded throughout every curriculum at the Johns Hopkins School of Education. A lecture series and other initiatives also support development for school leaders, educators, and counselors.