Well beyond the classroom, the Johns Hopkins School of Education is committed to fostering a student experience characterized by rigorous learning, diverse communities, and comprehensive support services.
Vibrant and inclusive communities are at the heart of a transformative education. By bringing together individuals from diverse backgrounds and perspectives, we cultivate a rich tapestry of ideas and experiences.
At the Johns Hopkins School of Education, you'll have engaging opportunities to connect with fellow students, accomplished faculty, and esteemed professionals in various networking events, classroom discussions, and collaborative projects. These experiences will shape your educational journey and propel your career to new heights.
As a distinguished academic institution, we strive to bring together educators, administrators, policymakers, and scholars who are not only guided by evidence-based practices but also driven by an unwavering passion for making a real, measurable impact. Together, we empower students to become catalysts for dynamic change.
The Johns Hopkins School of Education: "The Right Choice for Me"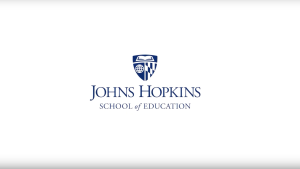 Vibrant Networks: Empowering Today's Education Leaders
In our thriving communities, you'll have the chance to connect with like-minded colleagues not only on the Homewood Campus but also in the unique city of Baltimore, the bustling nation's capital, and even on an international level. Within our extensive network, you can engage with students and experts worldwide, creating a truly inclusive and globally-focused learning environment.
We enroll approximately 1,250 students each year.
We enroll approximately 1,250 students each year.
Flexible Learning: Seamlessly Connecting On Campus and Online
Modern education extends beyond the boundaries of a physical classroom, so we offer both on-campus and online learning experiences. With the same rigorous curriculum and dedicated, top-tier faculty, our online learning offerings provide a flexible and accessible pathway to earning your degree while staying connected to a vibrant community of colleagues and experts in the field.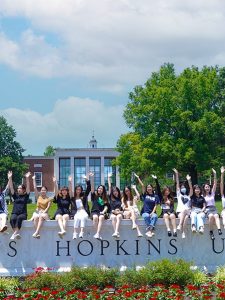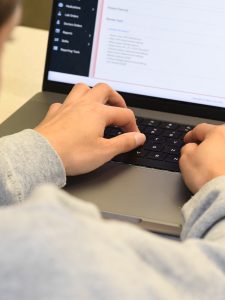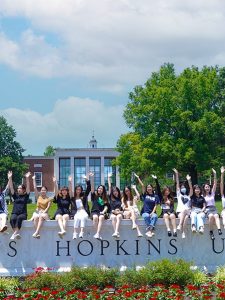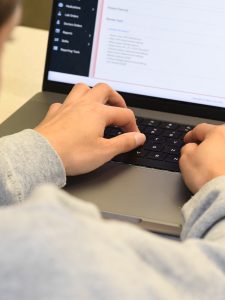 Thriving Together: Nurturing Students with Unparalleled Support
A welcoming and supportive campus environment is crucial for your success, which is why we are committed to ensuring that you have access to robust resources, mentorship opportunities, and a rich array of academic and professional development programs. Our comprehensive student support services ensure that you have the resources and guidance you need to thrive.
Success Beyond Graduation: Working Together on a Customized Career Plan
Our school-based and university-wide career planning services are designed to equip you with the skills, knowledge, and connections you need to pursue a fulfilling and impactful career in education. From personalized career advising to networking events and internship opportunities, we'll work closely with you to develop a customized career plan aligned with your long-term goals.