For many, working with children, adults, and families dealing with special education needs is more than a job—it's a calling. And special educators are in higher demand than ever.
Special educators are known for advocating for students' needs and are often leaders in efforts to address issues of equity and inclusivity. A Johns Hopkins master's degree in special education provides opportunities for building strong connections with individuals, continuous professional growth, and unique teaching experiences.
With close connections to the latest research, such as assistive technologies and learning science, our programs offer paths to many careers, such as technology specialists, teacher trainers, and policy advocates. The rigorous coursework and well-supported fieldwork also provide a sound foundation for roles as education coordinators, reading specialists, advocacy managers, or occupational therapists. The School of Education also prepares many candidates as specialists in the high-demand field of applied behavior analysis.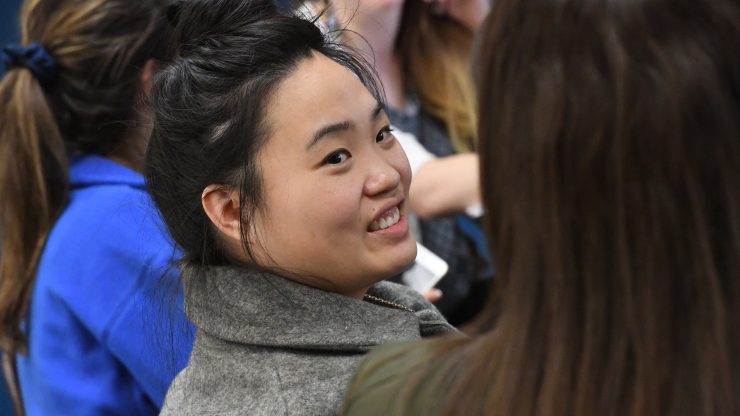 Special educators enjoy a strong and stable employment environment. Source: Hanover Research

Special educators enjoy a strong and stable employment environment. Source: Hanover Research
Special Education, Autism and Applied Behavior Analysis
Our mission is to train exemplary special education professionals able to provide any student with a quality and meaningful educational experience. Our graduates become agents of positive change in their educational communities. Johns Hopkins prepares special educators with evidence-based strategies and the professional skills to implement them successfully. Many degree and certificate programs are offered fully online. The program can be completed in as little as six semesters, though eight is more common. It provides instruction and applied experiences in legal matters, psychoeducational assessment, evidence-based decision making, instructional programming, behavior management, and collaborative programming.