Improvement in education begins with data-informed research and the highest quality evidence.
High-quality evidence is essential to drive informed decision-making in education. However, identifying effective research methodologies and evaluation practices that produce reliable data is a complex process. A dedicated group of researchers at the Johns Hopkins School of Education is committed to exploring and refining research methodologies and evaluation practices, using both qualitative and quantitative approaches, that enable us to gather data, source information, and make sense of our findings with precision.
Our emphasis is on ensuring that our research methods are rigorous, inclusive, and reflective of real-world learning opportunities. We know that our research methodologies correlate to improving educational outcomes for all students, and we are passionate about empowering educators, administrators, policymakers, and community leaders with practical, data-driven tools and insights that can strengthen educational practices across the globe.
Catalyzing Empirical Insights
Our work helps ensure that research organizations and individual investigators are using the best methodologies and measurement practices, with impact in areas ranging from education policy to school leadership.
PEOPLE OF SOE
Odis Johnson Jr, PhD
Bloomberg Distinguished Professor; Executive Director, Center for Safe and Healthy Schools
"Any social transformation should be evidence based. I'm committed to building a volume of research and evidence-based policy alternatives that expose the continuation of inequity-as-usual as an informed decision rather than an outcome of limited science."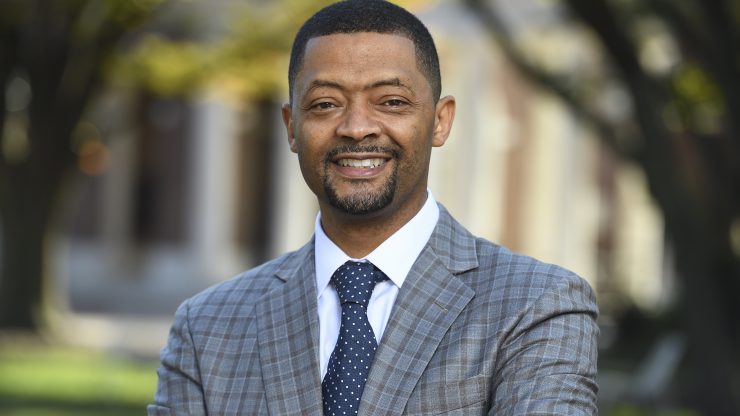 Odis Johnson Jr. is a leading researcher of social inequality in America and an expert in sociology and education. He is the architect of the Institute in Critical Quantitative, Computational and Mixed Methodologies, a National Science Foundation-funded effort to advance equity in data science. He examines the complex intersections of residential stratification, the relative status of African Americans, and social policy, including educational, housing, and policing policies.
Our Methodology Experts
The Johns Hopkins School of Education is home to some of the nation's top experts, thought leaders, and mentors in measurement and research methodologies.