Application Details
Prerequisites to Apply
Applicants are required to hold an advanced degree (master's or higher) in the health professions or a related field from a regionally or nationally accredited college or university. All degrees and coursework at both the undergraduate and graduate levels (including incomplete programs of study and/or programs still in progress) must reflect a minimum GPA of 3.0 on a 4.0 scale.
Application Requirements and Deadlines
Education in the Health Professions
Application Completion Deadline:
June 3, 2024

Application Requirements:

Online application form
$80.00 application fee
Resume/CV

Essay:
A 500-word essay discussing the reasons you wish to pursue a degree at Johns Hopkins University, focusing on your long-term goals and how your academic program will complement those goals. Discuss the strengths and weaknesses in your academic background, as well as any additional comments that will assist in evaluating your application materials. Essays should be submitted in a typed format on a separate sheet of paper.

Two Letters of Recommendation
Official transcripts from all post-secondary institutions attended
Interview
Interview is required. Applicants who meet admission requirements will participate in an interview (in person, Skype, or phone) to ensure that their goals align with the goals of the program prior to an offer of admission.

Tuition and Fees
Tuition and fees are subject to change for ensuing academic years and will be updated on the School of Education website accordingly.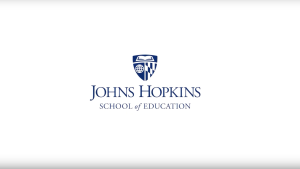 More Information
Phone
Office of Admissions
410-516-9797
Office of Admissions Toll-free
877-548-7631
Margaret (Maggie) Shamer, Academic Program Administrator
443-927-0151
Email
Margaret (Maggie) Shamer, Academic Program Administrator
Location
Johns Hopkins School of Education
2800 N. Charles Street
Baltimore, MD 21218
Hours
Monday to Friday
8:30 a.m. to 5:00 p.m. ET
What to Expect
Mission Statement
The mission of the Master of Education in the Health Professions is to globally transform education in the health professions through the effective interprofessional preparation of its future leaders and change agents.
Goals
The goals for the MEHP program are to:
Develop exemplary interprofessional educators for the health professions who effectively integrate adult learning theory, evidence-based teaching and curriculum development, reflective practice, hypothesis-driven approach to instruction, appropriate technologies, and assessment into their practice and who share their discoveries
Prepare competent researchers of health professionals' education who design studies based on sound educational research methodology, implement them appropriately, analyze results and apply findings, and prepare their work as publishable papers
Prepare effective educational leaders for the health professions who demonstrate effective management and leadership of educational programming, create appropriate professional development opportunities, advocate for interprofessional collaboration, mentor and evaluate performance, secure support for education of health professionals, lead education-related change initiatives, and share their discoveries
Student Outcomes
Graduates of this program are exemplary teachers who:
Apply evidence-based strategies and methodologies to teach in a variety of settings
Know how to use the assessment of learner needs in order to differentiate instruction
Provide interdisciplinary learning experiences
Incorporate their knowledge of standards and standards-based instructional approaches to teaching
Know collaborative and clinical teaching models
Demonstrate multiple approaches to assessing student learning achievement
Effectively integrate technology into instruction
Demonstrate understanding of adult learning principles, theory, and development
Function as reflective practitioners
Know how to design, implement, and evaluate curriculum
Demonstrate a commitment to diversity in teaching
Advise students effectively
Are effective researchers who:
Interpret educational research and use it to inform decisions regarding teaching and learning
Design educational research studies and implement the components, including seeking IRB approval
Analyze data using appropriate educational statistics
Design educational research studies to provide empirical evidence on the effectiveness of knowledge transfer
Analyze empirical data to support the theories of effective teaching and adult learning theory
Disseminate their findings and are sought out as experts
Are leaders in their respective disciplines who:
Mentor less-experienced professionals in their institution
Demonstrate the ability to build professional development opportunities and programs
Evaluate professional development programs
Are effective change agents in their organizations
Demonstrate a commitment to interprofessional education
Appreciate the contributions of various health professions
Demonstrate negotiation skills
International Applicants
This program is delivered in a fully online format and does not offer F-1 or J-1 visa sponsorship for international students. Academic transcripts for degrees conferred by non-U.S. institutions are required to be evaluated for their equivalence to similar degrees earned in the U.S. — see credential evaluations. Physicians who have completed ECFMG certification may submit a copy of the ECFMG certificate in lieu of the course-by-course evaluation to satisfy this requirement for their medical degree.
International Student Admissions
Please visit the International Student Admissions webpage for additional application requirements or information.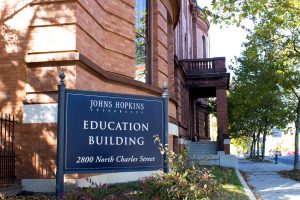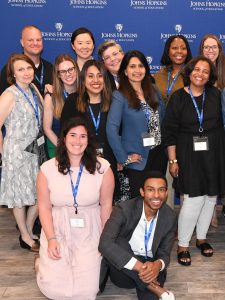 International Student Admissions
Please visit the International Student Admissions webpage for additional application requirements or information.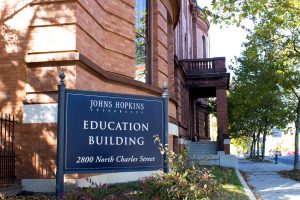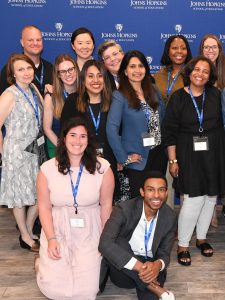 Legal Disclosure
Master of Education in the Health Professions