The MEHP newsletter highlights news and achievements of Johns Hopkins Master of Education in the Health Professions students and alumni.
MEHP to Finalize New Fall Fellows
The MEHP program will wrap up its application review for Fall 2022 in mid-June. Please encourage interested colleagues to apply now; it is not too late! Refer them to the MEHP webpage and tell them to email use ([email protected]) so that we can direct them through the application process. Have them mention that you, an MEHP alumnus, referred them, which will expedite their acceptance. Alumni referrals to the MEHP community are highly valued and appreciated!
Jones Receives Grant Funding to Enhance Training for MEHP Fellows

Emily L. Jones, EdD, MEHP assistant clinical professor, has been awarded a $1,600 Johns Hopkins School of Education Department Chairs Innovation in Teaching Grant. The funds will be applied toward a project that gives MEHP fellows experience using a collaborative software tool such as Covidence to help facilitate scholarly research while in the program and beyond. The skills will be taught during the Understanding Educational Research course.
Jones Receives Grant Funding to Enhance Training for MEHP Fellows
Emily L. Jones, EdD, MEHP assistant clinical professor, has been awarded a $1,600 Johns Hopkins School of Education Department Chairs Innovation in Teaching Grant. The funds will be applied toward a project that gives MEHP fellows experience using a collaborative software tool such as Covidence to help facilitate scholarly research while in the program and beyond. The skills will be taught during the Understanding Educational Research course.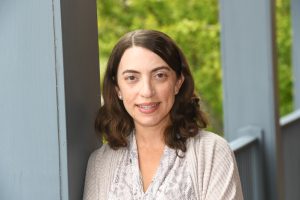 Goolsby Honored with Outstanding Recent Graduate Award
Craig Goolsby, MD, FACEP (MEHP '16), professor and vice chair of the Uniformed Services University (USU) Department of Military and Emergency Medicine and science director at USU's National Center for Disaster Medicine and Public Health, has received Johns Hopkins University's Outstanding Recent Graduate Award. The honor recognizes those within 10 years of graduation for outstanding achievement or service in their professional or volunteer lives.
Goolsby also will start a new post as professor and chair of the Department of Emergency Medicine at Harbor-UCLA Medical Center in Torrance, California, in September. His work on teaching high school students to act in emergencies and supporting the national Stop the Bleed campaign has been featured in this newsletter.
Amendola Addresses 3D Printing at FDA Workshop
Michael Amendola, MD, FSVS, FACS (MEHP '19), division chief of vascular surgery at the Central Virginia Veterans Affairs (VA) Health Care System and professor of surgery at Virginia Commonwealth University's School of Medicine, was a speaker at a recent Food and Drug Administration public workshop on the Veterans Health Administration's experiences in point-of-care 3D printing of devices and implementing a quality management system. His talk promoted the advantages of using 3D-printing simulation technology to create pre-surgical models and for surgery planning to better train surgeons.
Amendola has been involved with the VA's 3D-printing efforts since the system launched the Office of Advance Manufacturing. He has developed a one-hour introduction course on the VA's Learning Management System on 3D printing in the VA Health Care System and building the hospital of the future, which is approved for continuing educational credits for physicians, nurses, pharmacists, and therapists.
"We are just at the beginning of an adventure with 3D printing, and I am thankful for my training at the MEHP to help me navigate the future hurdles that have yet to come," he writes.
Accolades and Congrats
MEHP Fellow Liz Cappello, MD, is finishing a chief residency at Children's Hospital of The King's Daughters in Norfolk, Virginia, and is about to start a fellowship in pediatric hematology/oncology at Vanderbilt University in July. Cappello also passed the general pediatrics boards.
Tom Caruso, MD (MEHP '15), has been appointed director for the pediatric anesthesiology fellowship program at Stanford University School of Medicine.
Christen Dilly, MD (MEHP '17), has been appointed assistant dean for graduate medical education at Indiana University School of Medicine.
Edith Gurewitsch Allen, MD (MEHP '18), is principal investigator of a $2 million grant from the Agency of Healthcare Research and Quality for her research on "Virtual Reality-Enhanced Haptic Simulation to Improve Self-Regulation of Applied Delivery Force During Shoulder Dystocia." The research studies which curricular elements of simulation-based training in management of the obstetric complication of shoulder dystocia are most effective in improving trainees' acquisition skills and development of competence. From this work, a manuscript called "Prescriptive and Proscriptive Lessons for Managing Shoulder Dystocia: A Technical and Videographical Tutorial," is in press with the American Journal of Obstetrics and Gynecology. Her capstone project has been cited nine times.
Allen is executive vice chair of the Department of Obstetrics & Gynecology and Women's Health Clinical Services at Albert Einstein College of Medicine.
MEHP Fellow Vadim Guschchin, MD, had an opinion paper on wartime oncology, "Oncology Specialists' Perspective on Caring for Patients with Cancer During the Early Days of War in Kyiv, Ukraine," published in The Lancet Oncology. He is a surgical oncologist and director of the Hyperthermic Intraperitoneal Chemotherapy Program at Mercy Medical Center in Baltimore.
MEHP Fellow Tarlan Hedayati, MD, has assumed the role of associate designated institutional official for the Department of Emergency Medicine at John H. Stroger Jr. Hospital of Cook County. She continues as associate professor and chair of education for the residency program in emergency medicine.
Edsel Ing, MD, PhD, FRCSC, DABO, MPH, CPH, MIAD, MBA (MEHP '21), was awarded a Resource Stewardship Teaching Award at the University of Toronto School of Medicine and serves as a diplomate at large for the World Association of Medical Editors. Ing, a professor and service chief of neuro-ophthalmology at the University of Toronto, Faculty of Medicine, Department of Ophthalmology & Vision Sciences (UTDOVS), also has a recent publication: "Equity, Diversity, and Inclusion and the CanMEDS Framework."
MEHP Fellow Mena Isnassuos, MD, is now board-certified in anesthesiology and looks forward to finishing a fellowship in critical care medicine at Emory University in July. Isnassuos has accepted a new position as assistant professor of critical care medicine at Tampa General Hospital, now part of the University of South Florida.
Justin Jeffers, MD (MEHP '19), an assistant professor of pediatrics at Johns Hopkins, has been awarded two internal grants from Johns Hopkins to enable collaboration with the JHU Applied Physics Laboratory to continue developing an augmented reality feedback system for pediatric CPR. Jeffers also will serve as president of the International Pediatric Simulation Society as of June. He and his wife welcomed their second child in early March.
Amrit Kirpalani, MD (MEHP '21) has completed his first year as course chair for the MD program's longitudinal research course at London Health Sciences Centre in Ontario, Canada. He initiated a new medical student research symposium that had 126 student presentations and hopes to expand inquiry-based learning within the curriculum and study some key outcomes in the coming years.
Kirpalani's research continues to focus on equity, diversity, and inclusivity. His team recently published "The Model Minority Myth: A Threat to Asian Canadians in Higher Education." Some studies in progress include looking at ostracism in medical training, barriers facing students of color entering medical school, and LGBTQ+ inclusivity in medical training.
MEHP Fellow Natasha Khursigara, MD, delivered a talk and workshop on "Integrating Professional Identity Formation into Competency-Based Curricula" at the Canadian Conference on Medical Education (CCME 2022) in Calgary. She worked in collaboration with Drs. Yvonne Steinert, Robert Sternszus, and Richard and Sylvia Cruess from McGill University. Khursigara is a urology registrar and clinical fellow at University Hospital Limerick, Ireland.
Khanh-Van Le-Bucklin, MD (MEHP '19), serves as chair of the American Medical Association's Physicians Section Governing Council and is a member of the Liaison Committee on Medical Education, a joint committee of the American Medical Association and the Association of American Medical Colleges. Le-Bucklin also is collaborating with the AMA on an upcoming book.
Mai A. Mahmoud, MBBS (MEHP '17), serves as assistant dean for faculty and clinical affairs at Weill Cornell Medicine in Qatar. Mahmoud was awarded grant funding for education research titled, "Medical Resident Experiences with Group Biases in Medical Team Decision-Making," collaborating with Justin Choi, MD.
Since 2021, MEHP Fellow Laura Malmut, MD, has had two new appointments as medical director of the Transplant Rehabilitation Program and chair of the Clinical Competency Committee at MedStar National Rehabilitation Hospital in Washington, D.C. She has a recent publication: "Competency Assessment in Physical Medicine and Rehabilitation Resident Education: A Systematic Review."
MEHP Fellow Scott McLeod, MD, FRCPC, has been appointed section chief of developmental pediatrics at the Cumming School of Medicine at the University of Calgary. He also welcomed a baby boy (Owen) in January.
Eric Nemec, PharmD, BCPS (MEHP '17), coauthored a textbook chapter titled "Antimicrobial Pharmacotherapy" in Advanced Pharmacology for Prescribers. The text received a third place "Book of the Year" award from the American Journal of Nursing.
Nemec expressed pride in his capstone advisee, Matthew Newman, PharmD (MEHP '21), who published his capstone project, "Establishing Content Validity of a Student Pharmacist Patient Counseling Competency Assessment in Oncology," in the American Journal of Pharmaceutical Education.
Matthew Newman, PharmD (MEHP '21), a clinical pharmacist practitioner and PGY2 oncology pharmacy residency program director at Johns Hopkins, was an invited speaker on "Significant Updates in Hematology" at the Hematology/Oncology Pharmacy Association's annual conference in Boston.
Nicole Nielsen, PharmD, BCACP, APh (MEHP '20), has been promoted to associate professor of pharmacy at West Coast University and celebrated the birth of her first child on Dec. 1, 2021.
Mari Nowicki, DNP, RN, CHSE (MEHP '16), a simulation education content expert at the University of Hawaii at Manoa's School of Nursing and Dental Hygiene, had a manuscript, "A Patient Safety Champion Program for Interprofessional Healthcare Educators: Implementation and Outcomes," accepted for publication in the Journal of Continuing Education in the Health Professions.
MEHP Fellow Gary Procop, MD, started a new job in January as CEO of the American Board of Pathology. In December, he was interviewed for a podcast about his new role, in which he mentioned the MEHP program.
Jessica Papillon Smith, MD, FRCSC (MEHP '19), serves as the UGME and PGME OB-GYN course director at McGill University in Montreal. In 2022, Smith was appointed program director of the Minimally Invasive Gynecology Surgery (MIGS) Fellowship and became committee lead for the Canadian MIGS Fellowship Education Committee. She also was appointed to McGill's OB-GYN Strategic Planning Committee for Simulation.
MEHP Fellow Ashley Paul, MD, will complete her fellowship at the Johns Hopkins University School of Medicine Movement Disorders Center this summer. She has accepted an appointment as assistant professor of neurology at the center and will begin in August.
Alexis Peedin, MD (MEHP '20), has taken a full-time position as executive director of medical programs with Kaplan Inc. in Philadelphia.
Linda Regan, MD (MEHP '19), vice chair of education for the Department of Emergency Medicine at Johns Hopkins, in July will begin a three-year appointment as chair of Accreditation Council for Graduate Medical Education's Residency Review Committee for Emergency Medicine. She has recently published the following papers: "Creating a Better Learning Environment: A Qualitative Study Uncovering the Experiences of Master Adaptive Learners in Residency;" "Adaptive Expertise: The Optimal Outcome of Emergency Medicine Training;" "Geographic Mobility in the Emergency Medicine Residency Match and the Influence of Gender;" and "Navigating Bias on Interview Day: Strategies for Charting an Inclusive and Equitable Course."
Ashley Rider, MD (MEHP '21), is staying on at Stanford University School of Medicine as clinical assistant professor and assistant program director for the Emergency Medicine Residency Program.
Joanne Rolls, MPAS, PA-C (MEHP '19), spoke at the American Academy of Physician Assistants annual conference on "Initiating Gender-Affirming Hormone Therapy in a Primary Care Setting." Rolls is a certified physician assistant and associate professor (clinical) at the University of Utah School of Medicine.
MEHP Fellow Ryan Sheehy, PhD, has had two recent publications, both of which stemmed from collaborations: "A Retrospective and Correlative Analysis of Academic and Nonacademic Predictors of COMLEX Level 1 Performance" and "Self-Reported Learning and Study Strategies in First and Second Year Medical Students."
Sheehy is assistant dean of basic science curriculum and assistant professor of medical education at the University of Tennessee Health Science Center in Memphis.
Amteshwar Singh, MBBS (MEHP '17), had his capstone paper, "Development of a Novel Hospitalist Advanced Practice Provider Assessment Instrument: A Pilot Study," published in the Journal of Hospital Medicine. Singh is director of education in the Division of Hospital Medicine at Johns Hopkins Bayview Medical Center.
Aaron Spooner, MD, MMgt, FRCSC (MEHP '18), is incoming director of the Canadian Society of Cardiac Surgery Trainee Review Program and serves as co-director of the Canadian Society of Cardiac Surgery Bootcamp. In April, he was an instructor and speaker at Re-Evolution Summit, an annual minimally invasive cardiac surgery conference in Houston.
Spooner is an associate professor of surgery at the University of Manitoba and an attending surgeon in cardiac surgery at St. Boniface Hospital in Winnipeg.
MEHP Fellow Aaron Stern, MD, will finish his emergency medicine residency at Johns Hopkins this summer and begin an academic faculty position at Beth Israel Deaconess Medical Center in Boston. His work will focus on quality improvement and psychiatric emergency medicine research.
Roy Strowd, MD (MEHP '18), was selected to be the editor of Neurology: Education, the newest journal of the American Academy of Neurology. The journal publishes original education research articles to advance the scholarship of teaching, learning, and neurological and neurosciences education. He is associate professor of neurology and of hematology and oncology, and assistant dean for education and scholarship at Wake Forest University School of Medicine in Winston-Salem, North Carolina. Strowd is joined by MEHP graduates Rachel Salas, MD, FAAN (MEHP '18); Gundula Bosch, PhD (MEHP '16); and Stephen Sozio, MD (MEHP '17) on the editorial board.
Eric Steinberg, DO (MEHP '19), has been appointed program director of emergency medicine residency at St. Joseph's Health in Paterson, New Jersey, and associate professor of emergency medicine at Hackensack Meridian School of Medicine. Steinberg also is now course director of Imaging for Foundations of Emergency Medicine, a widely used, free open-access curricula for emergency medicine residency programs. And he is associate editor of the Emergency Medicine Residents' Association's "Basics of Emergency Medicine" and "Basics of Emergency Medicine: Pediatrics" pocket guides that are distributed internationally.
Misha Syed, MD (MEHP '18), was promoted to professor with tenure in ophthalmology at the University of Texas Medical Branch and also has a new role as assistant dean for educational affairs in the Office of Clinical Education at the School of Medicine. Additionally, Syed co-founded Women Professors of Ophthalmology, a mentoring and networking organization created to improve gender equity in academic ophthalmology. She also has a publication in press, "The Impact of COVID-19 on the Ophthalmology Residency Home-Institution Match Rate," with the Journal of Academic Ophthalmology.
Alia Teja, MD, FRCPC (MEHP '20), has been appointed program director of the General Internal Medicine Subspecialty Training Program and continues as a course director for undergraduate medicine clinical skills training at the University of Saskatchewan.