The Johns Hopkins Institute for Education Policy partners with state, district, and school leaders to analyze social studies curriculum utilizing our Social Studies Knowledge Map™ – mapping the knowledge domains that are explicit or implicit in the sources selected and texts studied in a specific curriculum.
This mapping enables practitioners, school and district leaders, and policymakers to ascertain the extent to which knowledge is accessible through the curriculum and over what grade span. 
We also assess whether a given unit includes more than one perspective, and whether the teacher-facing materials encourage deliberation and disagreement. 
Throughout the review process, IEP works closely with instructional leaders to ensure that the map reflects the school or system's vision of a well-educated student  and includes specific knowledge domains that matter to the local community. 
The Social Studies "Knowledge Gap"
The achievement gap is, in large part, a knowledge gap. Research from around the world shows that a comprehensive, content-rich curriculum is a signature feature of high-performing systems. Despite the research record, a majority of the United States' curricula treat social studies content not as a source of building and applying knowledge, but merely as a site for trying (fruitlessly) to hone abstract skills. Furthermore, we know from the political science literature that students need to practice the skill of civil disagreement — something that a well-designed social studies curriculum can encourage.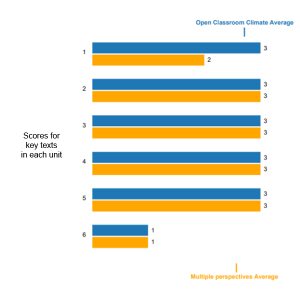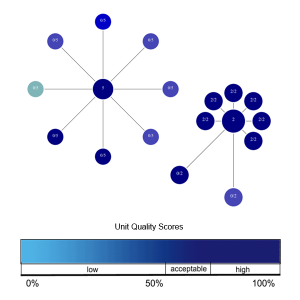 Knowledge Map Approach
Part I: Import, Carefully Review, and Audit Resources
IEP's team meticulously combs through the curriculum to identify all resources. The record of each resource includes data on the type of resource (text, video, art, etc.) and the classification of its source (primary/secondary).  
IEP's team maps all the items in the designated social studies grades on three knowledge dimensions: domain, topic, and subtopic. For example, a letter by abolitionist Thomas Garrett about Harriet Tubman would be categorized as:  
Domain 

Topic 

Subtopic 

U.S. History to 1865 

Slavery and Abolition 

 

Thomas Garrett 

U.S. Civil War 

Causes of the Civil War 

Diversity, Equity, & Inclusion 

African American Experience 

Harriet Tubman 

Underground Railroad 
The team then evaluates the quality and contribution of each and every item (including primary and secondary sources) using Likert-scale scores, and also in the broader context of the entire unit.  
In addition, IEP evaluates each unit for its presentation of distinctive viewpoints, and for the capacity of the unit to support a deliberative classroom.  
Part II: Analysis of the Data with Partner Access
Next, IEP's database – to which partners have access – creates graphics for:  
A

vertical map of the knowledge domains and topics

by grade level and across grade levels in a "heat map" or landscape analysis. 

A

quality and coherence map

of each unit that illustrates the unit's quality and its alignment of sources across common topics. 

A

unit-by-unit indicator

of multiple perspectives and opportunities for classroom deliberation.  
Part III: Write and Disseminate Report
After careful analysis, IEP's team creates a comprehensive report highlighting: 
Which

specific knowledge topics

are reinforced or over-represented, and which are not; 

An in-depth comparison of the

highest- and lowest-quality units

in each grade; 

The

prevalence of multiple perspectives

, unit by unit; and 
Budget-sensitive, high-level recommendations about adoptions, amendments, or targeted professional development. 
Social Studies Knowledge Map™ Products
Our findings are housed in a proprietary database that enables us to curate the findings and report cross-sections of data according to text, grade level, and knowledge domain. In the summer of 2021, IEP released the first publicly-accessible Knowledge Map of social studies curricula. We published reports on five curricula widely used in the United States from the Bill of Rights Institute, iCivics, McGraw Hill, Savvas Learning Company, and The 1619 Project. The curricula range from a single unit/topic (The 1619 Project) to a single grade course (iCivics and the Bill of Rights) to multi-grade materials (McGraw Hill and Savvas Learning Company).
To learn more about the Social Studies Knowledge Map™, watch the webinar and introduction video, and review the sample report.
Social Studies Knowledge Map Webinar