Application Details
Prerequisites to Apply
In addition to the standard School of Education admission requirements, applicants are expected to:
Be certified teachers or other certified school personnel with at least 27 months of teaching experience,
Be currently employed by a public-school district or an accredited independent school, and
Identify a person who will serve as a mentor (during the final internship course). The mentor must have either Administrator I or II certification and be currently working in an administrative or supervisory capacity. Additionally, the mentor should be willing to coach the intern and to meet on a regular basis to provide assistance to the intern in experiencing the many facets of leadership.
As of October 15, 2020, the Maryland State Department of Education requires candidates seeking Administrator I certification to complete three credits in Special Education (COMAR 13A.12.04.01). You may earn the credits through the School of Education or transfer them in from another institution.
Application Requirements and Deadlines
MS in Education – School Administration & Supervision
Application Deadline:
Rolling
Application Requirements:

Online application form
$80.00 application fee
Resume/CV

Essay:
A 500-word essay discussing the reasons you wish to pursue a degree at Johns Hopkins University, focusing on your long-term goals and how your academic program will complement those goals. Discuss the strengths and weaknesses in your academic background, as well as any additional comments that will assist in evaluating your application materials. Essays should be submitted in a typed format on a separate sheet of paper.
Two Letters of Recommendation
Official transcripts from all post-secondary institutions attended
Tuition and Fees
Tuition and fees are subject to change for ensuing academic years and will be updated on the School of Education website accordingly.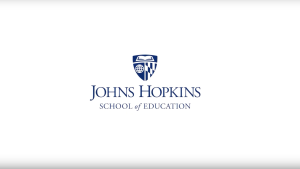 More Information
Phone
Office of Admissions
410-516-9797
Office of Admissions Toll-free
877-548-7631
Liesl McNeal, Sr. Academic Program Coordinator
443-927-0146
Email
Liesl McNeal, Sr. Academic Program Coordinator
Location
Johns Hopkins School of Education
2800 N. Charles Street
Baltimore, MD 21218

Hours
Monday to Friday
8:30 a.m. to 5:00 p.m. ET
What to Expect
Goals
Our program objectives converge around three compelling expectations. First, we want candidates to express knowledge of the prevailing systems within the administrative structure to give teacher-leaders insight into supporting the district's core challenges. Next, candidates should have access to more seasoned district leaders who can share a wealth of experience to help nascent school administrators develop sustainable plans of action. Finally, we expect to support candidates' capacity to integrate new ideas into an existing organizational framework.
Internship
Internship in Administration and Supervision (requires a minimum of 200 hours): The one-semester internship is completed in the school where the students are assigned to work and is completed under the careful supervision of an in-school mentor and a university supervisor.
International Applicants
International students interested in applying to a program at the Johns Hopkins School of Education must follow the same application process and submit the same general application materials as their peers, along with some additional requirements.
International Student Admissions
Please visit the International Student Admissions webpage for additional application requirements or information.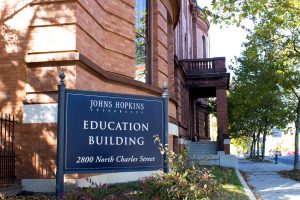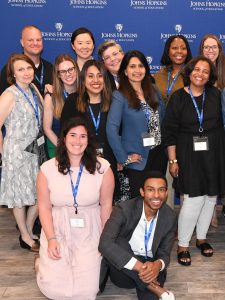 International Student Admissions
Please visit the International Student Admissions webpage for additional application requirements or information.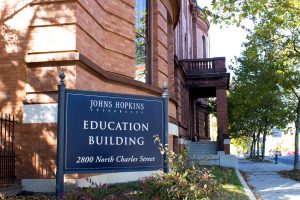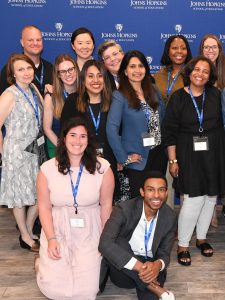 Legal Disclosure
State Authorization Disclosure Regarding Educational Prerequisites
Federal regulations require Johns Hopkins to disclose to students considering enrollment or enrolled in this program whether or not it meets educational prerequisites.
Educational prerequisites for professional licensure or certification
Program meets licensure requirements in the following states: Maryland. Maryland has a licensure agreement that provides for reciprocity with Alaska, Arizona, Arkansas, California, District of Columbia, Florida, Hawaii, Louisiana, Maine, Michigan, Minnesota, Mississippi, Missouri, New Hampshire, New Jersey, New Mexico, North Dakota, Oklahoma, Rhode Island, South Carolina, Tennessee, Vermont, and West Virginia. The licensure agreement provides for reciprocity with conditions in the following states: Alabama, Colorado, Connecticut, Delaware, Georgia, Idaho, Illinois, Indiana, Iowa, Kansas, Kentucky, Massachusetts, Montana, Nebraska, Nevada, New York, North Carolina, Ohio, Oregon, Pennsylvania, South Dakota, Texas, Utah, Virginia, Washington, Wyoming, and Wisconsin.