Application Details
Prerequisites to Apply
In addition to the standard School of Education admission requirements, applicants are expected to:
Hold valid, current teacher certification (in Maryland or any state)
Have at least 27 months teaching experience by graduation
Candidates outside of Maryland not seeking the Gifted and Talented Education Specialist certification who do not meet these requirements may be considered on a case-by-case basis and may require an interview.
All candidates employed in Maryland who are seeking Gifted and Talented Education Specialist certification from the Maryland State Department of Education will undertake a semester-long practicum experience as the culminating course of their program. Candidates who are employed in other states outside of Maryland or who do not hold a teaching certificate may take an online three-credit research course in place of the practicum.
Application Requirements and Deadlines
Master of Science in Education: Gifted Education
Application Deadline:
Rolling – Applications will be accepted until one month before the start of the semester.

Completed applications received after the posted deadline will be reviewed based on program space availability.
Application Requirements:
Online application form
$80.00 application fee
Resume/CV

Essay: A 500-word essay discussing the reasons you wish to pursue a degree at Johns Hopkins University, focusing on your long-term goals and how your academic program will complement those goals. Discuss the strengths and weaknesses in your academic background, as well as any additional comments that will assist in evaluating your application materials. Essays should be submitted in a typed format on a separate sheet of paper.

Two letters of recommendation
Official transcripts from all post-secondary institutions attended
Tuition and Fees
Tuition and fees are subject to change for ensuing academic years and will be updated on the School of Education website accordingly.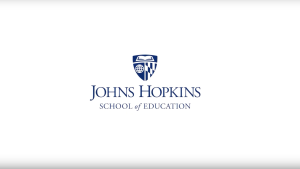 More Information
Phone
Office of Admissions
410-516-9797
Office of Admissions Toll-free
877-548-7631
Jennifer Fordham, Sr. Academic Program Coordinator
443-927-0154
Email
Jennifer Fordham, Sr. Academic Program Coordinator
Location
Johns Hopkins School of Education
2800 N. Charles Street
Baltimore, MD 21218
Hours
Monday to Friday
8:30 a.m. to 5:00 p.m. ET
What to Expect
Student Outcomes
The goals of the program are to prepare educators for leadership roles in the field of gifted education. Students acquire competencies in:
Understanding different factors that inform identification and support of K–12 gifted and twice exceptional students
Creating safe, inclusive, and culturally responsive learning environments that support the social, emotional, and cognitive learning needs of diverse groups of gifted K–12 students
Using assessments to identify gifted and talented students, measure progress and modify interventions accordingly, and provide summative data on their growth
Becoming reflective, ethical professionals who support and advocate for gifted K–12 students through collaboration with families and colleagues, use of community resources, and ongoing professional development
Serving as effective leaders in the development and implementation of gifted education and talent development programs
Leading efforts to address and eliminate excellence gaps in K–12 settings
What is the gifted and talented education (GATE) program?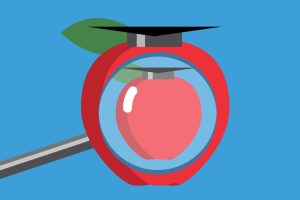 The GATE program provides specialized educational opportunities for students who demonstrate exceptional intellectual abilities or talents.
Gifted education is crucial to ensure that students receive appropriate academic challenges and support for unique learning needs. Teachers who specialize in GATE are essential in recognizing and nurturing the potential of gifted students, tailoring instruction to help them reach their full potential and foster their passion for learning.
How much does a master's degree in education cost?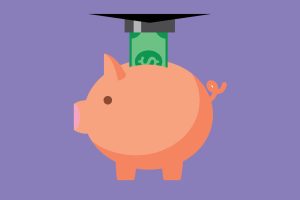 The cost of a master's degree in education depends on a few factors.
The total cost of a master's degree can vary significantly depending on factors such as the institution, program duration, location, and whether your classes are online or on campus. On average, tuition for a master's in education ranges from $10,000 to $50,000, or more. At the Johns Hopkins School of Education, resources for financial aid, loans, scholarships, and other sources of funding are available to help you navigate your finances.
What is a gifted education teacher?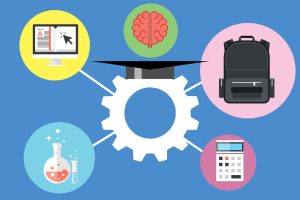 A gifted education teacher is a specialized educator who works with gifted and talented students.
Gifted education teachers often work in K-12 schools. They design and implement differentiated and challenging curricula to meet the unique academic, social, and emotional needs of gifted learners, fostering their intellectual development and maximizing their potential.
How do you become a gifted and talented education teacher?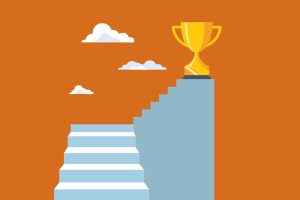 To become a gifted and talented education (GATE) teacher, typically, you need a bachelor's degree in education or a related field, and receiving a master's degree or graduate certificate in gifted education can provide specialized training. Obtain relevant teaching experience and any required state certifications. Also, participate in professional development opportunities to enhance knowledge and skills in meeting the needs of gifted students.
International Applicants
This program is delivered in a fully online format and does not offer F-1 or J-1 visa sponsorship for international students. International students interested in applying to a program at the Johns Hopkins School of Education must follow the same application process and submit the same general application materials as their peers, along with some additional requirements.
International Student Admissions
Please visit the International Student Admissions webpage for additional application requirements or information.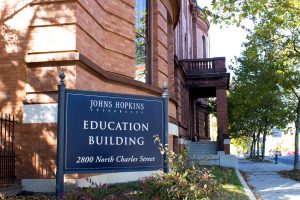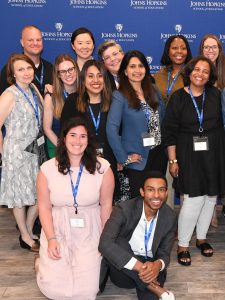 International Student Admissions
Please visit the International Student Admissions webpage for additional application requirements or information.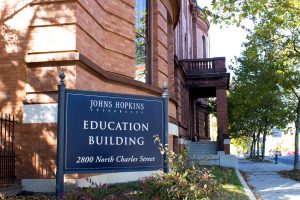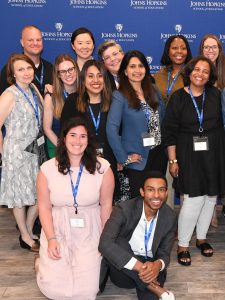 Legal Disclosure
State Authorization Disclosure Regarding Educational Prerequisites
Federal regulations require Johns Hopkins to disclose to students considering enrollment or enrolled in this program whether or not it meets educational prerequisites for licensure or certification by state.
Program meets licensure requirements in the following states: Maryland. Maryland has a licensure agreement that provides for reciprocity with Alaska, Arizona, Arkansas, California, District of Columbia, Florida, Hawaii, Louisiana, Maine, Michigan, Minnesota, Mississippi, Missouri, New Hampshire, New Jersey, New Mexico, North Dakota, Oklahoma, Rhode Island, South Carolina, Tennessee, Vermont, and West Virginia. The licensure agreement provides for reciprocity with conditions in the following states: Alabama,,Colorado, Connecticut, Delaware, Idaho, Indiana, ,Georgia, Illinois, Iowa, Kansas, Kentucky, Massachusetts, Montana, Nebraska, Nevada, New York, North Carolina, Ohio, Oregon, Pennsylvania, South Dakota, Texas, Utah, Virginia, Washington, Wisconsin, and Wyoming.
*Students must have 27 months teaching experience and hold an initial teaching certificate.